Skin Cleansing Brush and Magnetic-Massage Therapy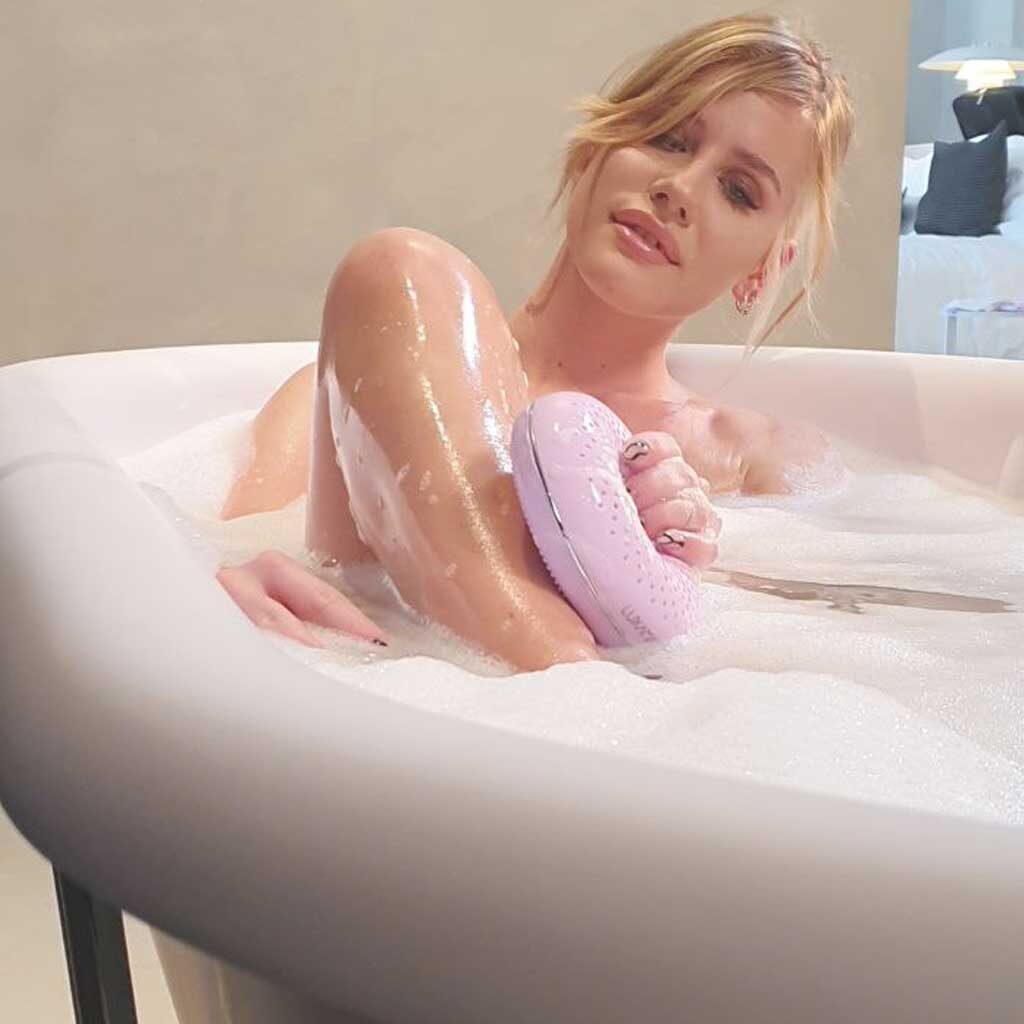 a luxurious and energizing bathing experience
Upgrade your bathing routine with SPA Mode and enjoy a relaxing time in the shower while experiencing a deeper and more thorough cleanse than using your fingers or a washcloth alone.
Experience the proven health benefits of the perfect fusion of body cleansing and magnetic massage for weeks after just one use!
Your At-Home Gateway to Pampering, Radiant Skin, and Self-Love.
SPA Mode features dual-purpose cleansing and anti-aging brushes that utilize advanced sonic technology to provide a deep and gentle cleansing experience. By effectively removing dirt, oil, and dead skin cells, it also helps to exfoliate your skin, leaving it smoother, firmer, and more radiant.
In addition, the pulses generated by the brushes stimulate blood flow and lymphatic drainage, further contributing to a healthier and more youthful complexion.
But the benefits don't stop there. The process also enhances the absorption of skincare products, making them more effective and delivering even better results.
And with the added feature of magnetic massage, you can enjoy a relaxing experience that also improves blood circulation, increases lymphatic drainage, and promotes healthier-looking skin.
Enjoy the benefits of a nice Self Lymphatic Drainage Massage
Have you ever experienced the blissful relaxation of a lymphatic drainage massage? Imagine being able to replicate that feeling in the comfort of your own home!
With ORA, you can give yourself a gentle massage that promotes lymphatic drainage and helps to detoxify your body. Simply massage your limbs, hands, and feet towards your collarbone, and for your face, move downwards towards your collarbone.
Incorporate this easy, enjoyable routine into your shower time, and you'll be on your way to feeling refreshed and rejuvenated.