The ultimate fusion of Spa, Technology, and Luxury
LUXAMAX's state-of-the-art skincare devices are designed to make your daily regimen effortless, efficient, and effective. From facial cleansing to anti-aging treatments, LUXAMAX's skincare devices are made with the latest technology and premium materials to ensure that you get the best possible results.
Featuring groundbreaking & carefully engineered technologies
Revolutionize your beauty routine with LUXAMAX's high-tech skincare devices and unlock the power of professional-grade technology in the comfort of your own home.
Carefully Engineered technologies
to provide the highest quality device, and the exciting new features never seen in any home-use product before
Real Stories from the Voices You Trust
LUXAMAX AVA leaves your skin so smooth and firm! I definitely recommend it if you're after an at-home skincare device. I love it!
Nikkia Joy
AVA kind of really boost your skincare routine and just makes you feel so bushy , your skin will look so beautiful and glowy and just oh it's unreal. If you're someone who's really into skincare or wants to invest in something like this definitely check it out.
Conagh Kathleen
Ora turns your bath water into a hydrogen infused water. The second thing that it does is that it is a body massager so while you're in the bath it's going to be massaging you. Can you imagine?! and the third thing that it does it is that it is a body scrub. My skin feels amazing and I swear everybody needs to use it.
Vanessa Oguchi
the Ava is one of the most Innovative devices that I've seen in a while because it has three different types of features all in the one tool. If you want to have great skin you're going to love having this device.
Lauren Erro
Honestly all I can say is my skin is absolutely loving the AVA. I highly recommend it to anyone who has been wanting to try it. I've been using mine for three weeks now solidly and every night before bed it actually helps to soothe me and it makes me very sleepy because it's just so relaxing.
Valaree Ahern
AVA has been my Holy Grail for the past few months now I have seen a massive difference in my skin . It works magic!
Siobhan Awad
The Story of LUXAMAX
A Woman-Owned Brand Revolutionizing At-Home Skincare Technology
Beauty, Technology, and Empowerment
Luxamax is a woman-owned beauty brand that combines technology with premium skincare devices for home use. Our cutting-edge products deliver professional-grade results with ease, empowering women to feel confident and radiant in their own skin.
Join LUXAMAX's Social Media Community Today!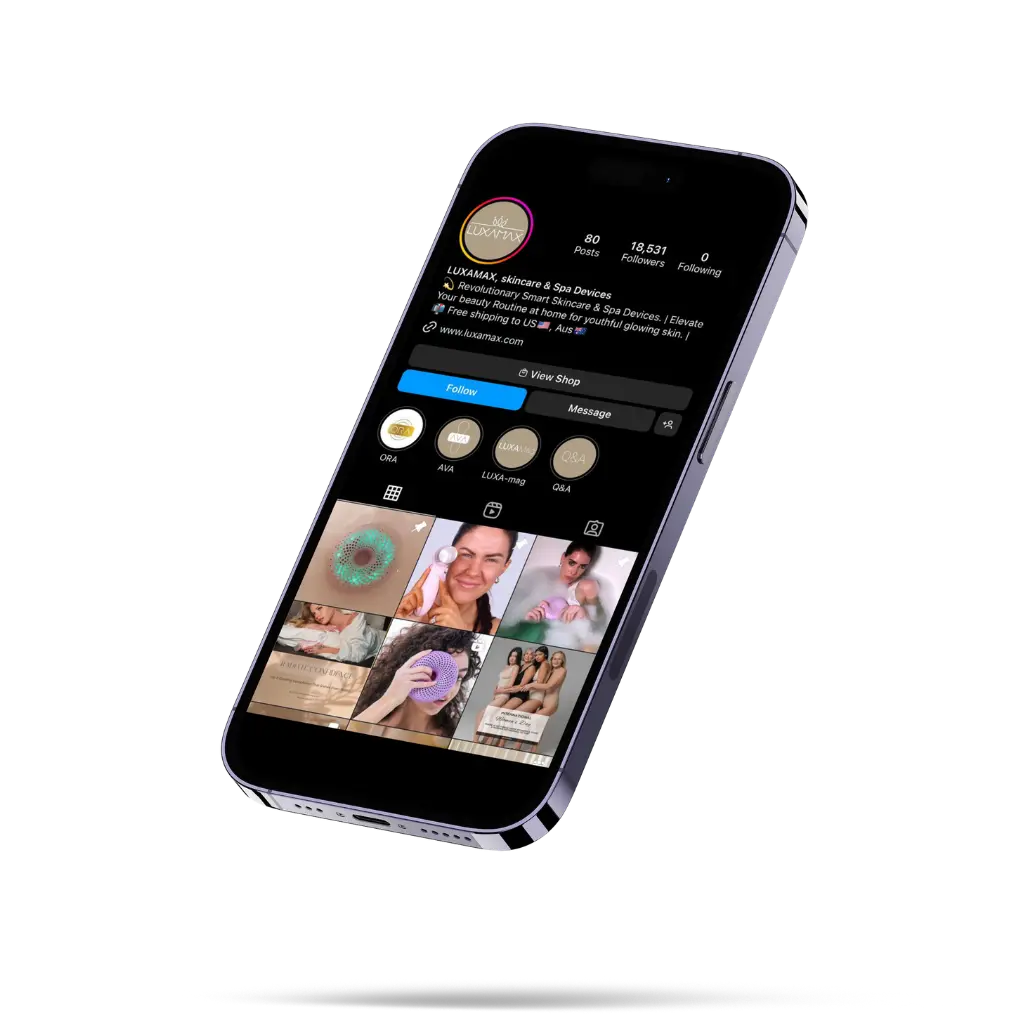 LUXAMAG
The Latest in Skincare and Beauty Trends
Real Stories, Real Results
Don't just take our word for it, hear what our satisfied customers have to say about their Luxamax experience.