The Ultimate Luxury Skincare Experience at Home
Welcome to LUXAMAX
Where beauty meets technology to provide the ultimate luxury skincare experience in the comfort of your own home.
At LUXAMAX, we empower you to take control of your beauty with cutting-edge technology and achieve flawless skin at your home. We are a premium beauty brand proudly owned by a woman and headquartered in the United States. Our passion lies in inventing high-tech smart products for both end-consumers and professional markets, incorporating carefully engineered systems that deliver the highest quality devices with never-before-seen features in any home-use product.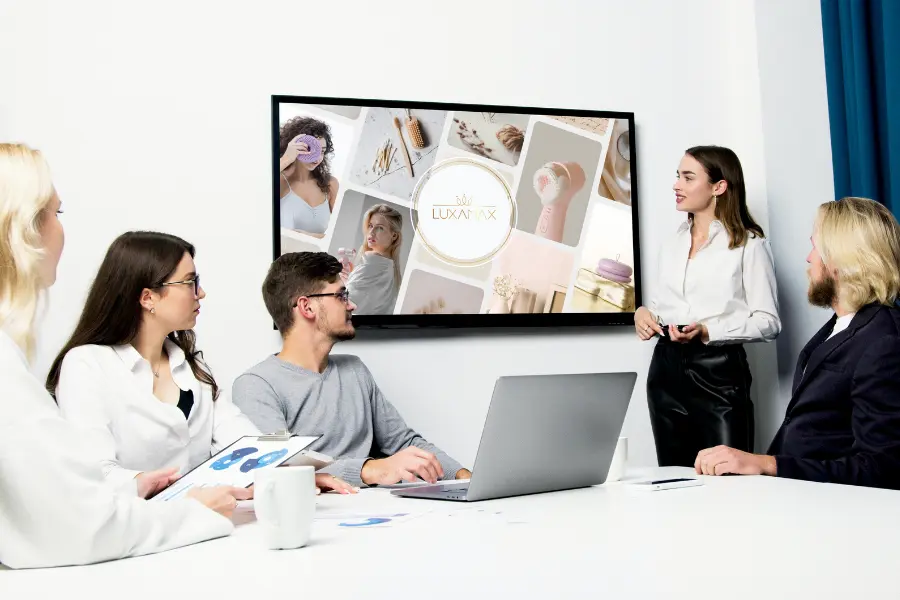 We firmly believe that technology should eliminate the barriers to beauty accessibility. That's why we've made it our mission to bring the powerful cutting-edge technologies of spas and dermatology offices into your home, making it simple and affordable for everyone to achieve their best skin.
Experience the power of professional-grade beauty technology at home with LUXAMAX's innovative beauty-tech devices and unleash your natural radiance. We design superior beauty and wellness products that revolutionize the everyday beauty routine, providing optimal skin benefits and elevating your experience to luxury-hotel-spa standards. With our innovative beauty-techs, you can recreate a spa day in the comfort of your home at a significantly reduced price tag.
Our devices, LUXAMAX AVA and ORA, offer a range of advanced features to help you achieve radiant, youthful skin. From gentle cleansing to collagen-boosting and hydrogen-infused treatments, LUXAMAX AVA and ORA go beyond ordinary skincare devices to deliver visible results in as little as one week. We're proud to offer a range of high-quality, easy-to-use products that help our customers achieve the ultimate feeling of wellbeing and escape the stresses of everyday life.
Real Stories, Real Results
Don't just take our word for it, hear what our satisfied customers have to say about their Luxamax experience.
Join LUXAMAX's Social Media Community Today!